Liverpool star Mo Salah has been featured on the cover of the prestigious Time Magazine, which has named the Egyptian striker as one of the 100 most influential people.
The only other footballer on the list is US women's star Alex Morgan, while other sports persons on the list include LeBron James, Naomi Osaka, Tiger, Woods and Caster Semenya.
The news comes just days after the Egyptian scored a wonder goal to help Liverpool beat Chelsea in the Premier League- a key victory in the club's quest to register their maiden Premier League title.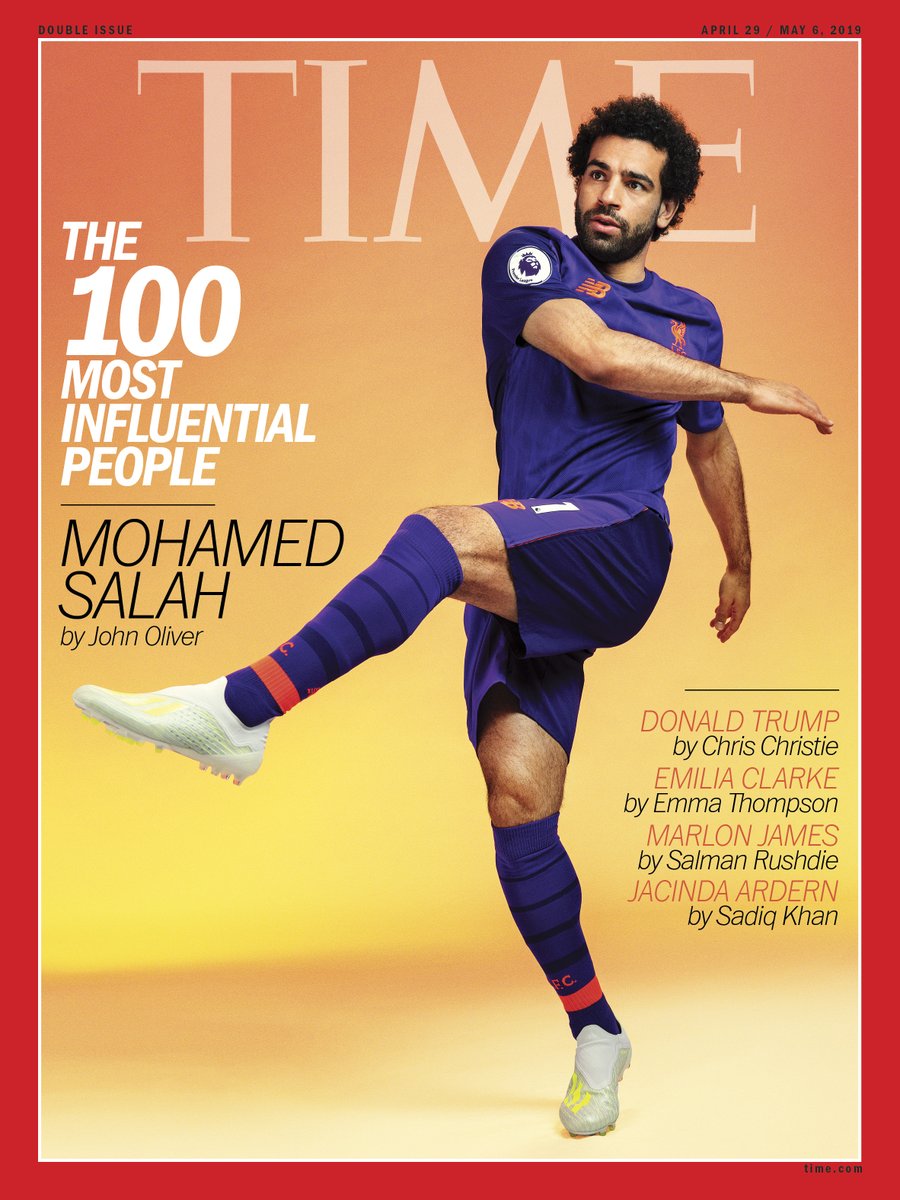 The foreword/author tribute to him for this list has been written by John Oliver
John Oliver on Mo Salah for Time
Mo Salah is a better human being than he is a football player. And he's one of the best football players in the world.

You'd be hard-pressed to find a professional athlete in any sport less affected by their success or status than Mo, which is incredible because I can't imagine the kind of pressure that comes with the intensity of adoration he receives.

Mo is an iconic figure for Egyptians, Scousers and Muslims the world over, and yet he always comes across as a humble, thoughtful, funny man who isn't taking any of this too seriously.

As a footballer, he plays with an infectious joy. I've always wondered what it would feel like to be able to play as well as him, and watching his face light up after he does something incredible, you get the reassuring sense that it's exactly as fun as you'd want it to be. I absolutely love him.