Liverpool's European hopes were left hanging by a thread after they suffered a 3-0 loss in the first leg of their UCL semifinal against Barcelona. Former Reds striker Luis Suarez opened the scoring for the Catalans, before a second half double from the talismanic Lionel Messi, which saw the Argentine reach the 600 goal landmark for Barca, saw the Blaugrana prevail 3-0.
Despite the scoreline being in favour of Barcelona, the match didn't entirely go their way. That's reflected in the player ratings for this game- Barca average 5.8, while Liverpool got a 5.2. Gini Wijnaldum had one of his poorest days this season, and that's reflected in his 3/10 rating- the lowest for a player across both sides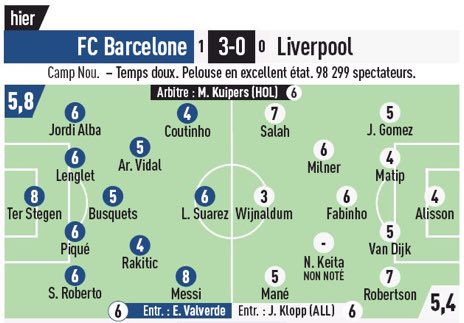 It could've been so different for the Reds had they got an away goal. They had their chances, but were unable to find the back of the net. As seen on Football Talk, Liverpool had come into this semifinal on the back of dominant home and away performances against Porto in the last eight. If any of Salah, Mane or Milner had managed to find the back of the net, Jurgen Klopp would've still fancied his chances of overturning a 3-1 deficit.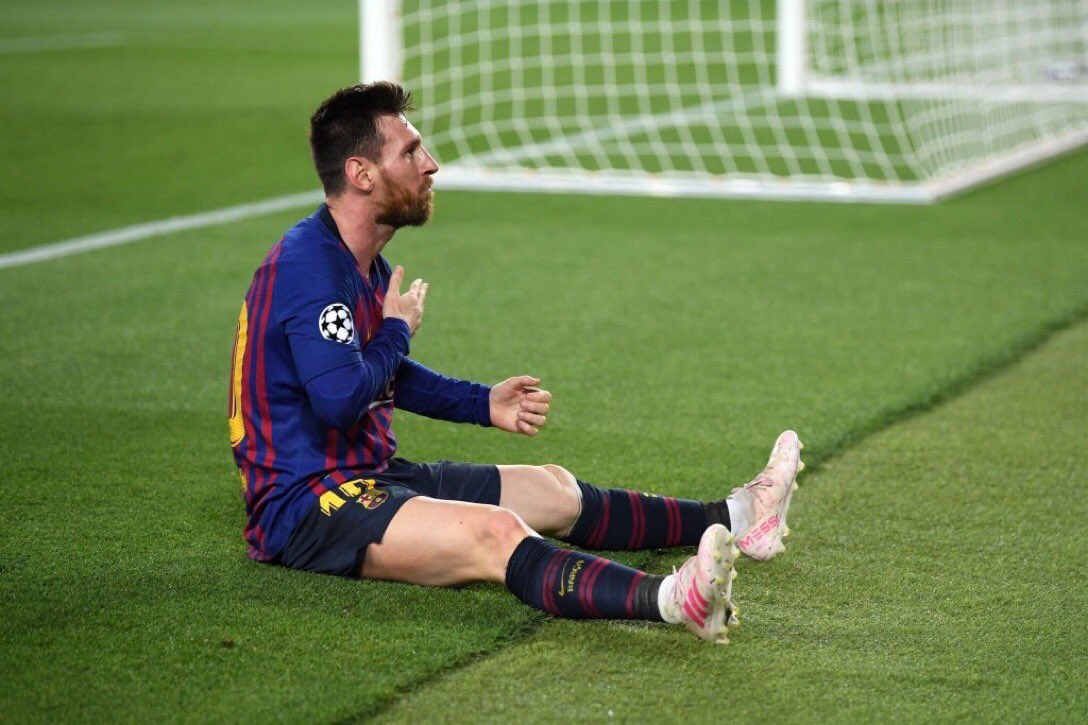 (Creds Twitter)
In some way, this was a continuation of Liverpool's inconsistent form on the road in Europe this season- they beat Bayern and Porto away, but lost to PSG, Napoli and Red Star.
Still it's not mission impossible- Roma nearly pulled it off in last season's semi against the Reds, and they beat Barca 3-0 at the Olimpico after losing 4-1 in the first leg at the Nou Camp. But they have a very huge mountain to climb- score three goals and prevent Messi from scoring. Impossible is nothing for this club in Europe- Istanbul 2005 comes to mind immediately, as do other games. We wouldn't be ruling the Reds out- stranger things have happened in the Champions League.