Liverpool star Mo Salah has been featured on the cover of the prestigious Time Magazine, which has named the Egyptian striker as one of the 100 most influential people.
The only other footballer on the list is US women's star Alex Morgan, while other sports persons on the list include LeBron James, Naomi Osaka, Tiger, Woods and Caster Semenya.
The news comes just days after the Egyptian scored a wonder goal to help Liverpool beat Chelsea in the Premier League- a key victory in the club's quest to register their maiden Premier League title.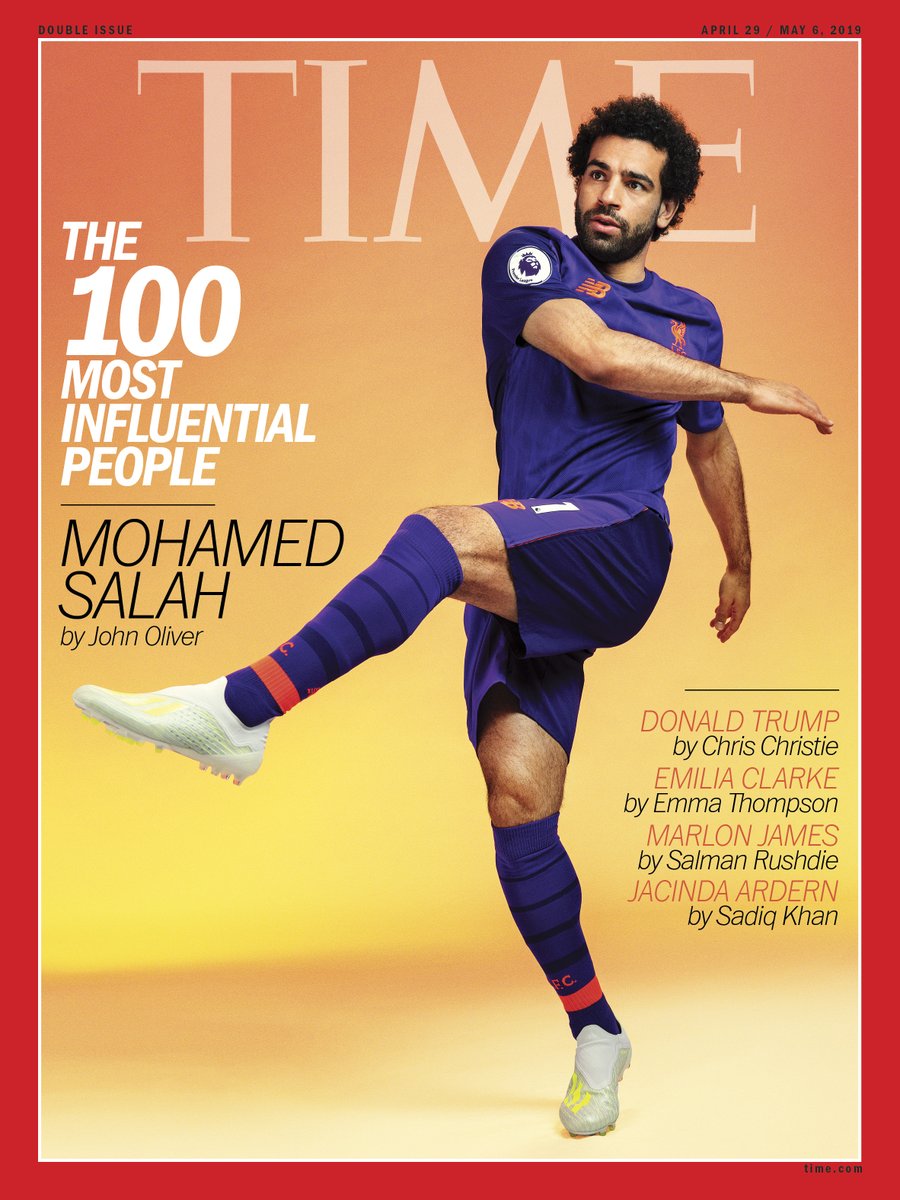 The foreword/author tribute to him for this list has been written by John Oliver Continue reading →