Liverpool were drawn in what many people called a "Group of Death" in this season's Champions League, alongside Ajax, Napoli and Rangers, and given how things have gone for them in the first two rounds of the campaign, that tag seems pretty apt. A comprehensive defeat in Italy followed by a last gasp home win against the Dutch champions is an indication that the Reds may not have it all their way in Europe this season.
The Reds' CL campaign got off to a dreadful start as they were defeated 4-1 by Napoli in their first Group A clash. A superb Napoli side prevailed against Jurgen Klopp's injury hit Liverpool squad, and the result was a humiliating loss for the Reds as they returned to the Champions League. It was perhaps one of the worst evenings that the visitors have ever had in the contemporary era of their European history, and one they'll look forward to putting behind them as soon as possible. On the other side, it was a night to remember for the hosts! When they witnessed their team dominate LDX 3-0 at the break in the first leg of the Champions League, Napoli supporters must have wondered what parallel dimension they were suddenly transported to!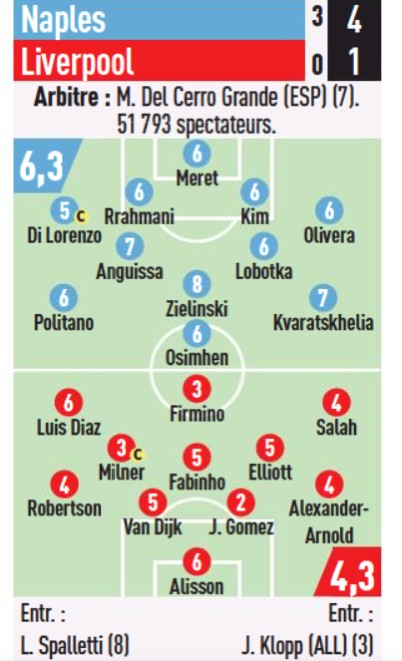 Klopp's men will be playing Napoli in the return leg at Anfield on 1st November, and they'll be keen for revenge. If you fancy the Reds to bounce back from the setback and win their group, then you might want to do sports betting here at in2bet– the odds are pretty enticing at the moment. Apart from the fantastic odds at that online platform, there are also wonderful promotions, bonuses and much more open to new users if you want to have a punt. Liverpool do have the advantage of two yet-to-be-played fixtures against Rangers, who look the weakest side in the group, and six points against them appears to be a given, even with LFC's injury and form issues.
Faithful Liverpool supporters who made the trek to Naples for Wednesday's Champions League opener were met with an incredible atmosphere. However their side were poor on the evening, especially in defence, where Joe Gomez and Trent Alexander Arnold both had nights to forget. The latter's defending, in particular, seems alarming- it's not a one-off, but an issue that's been present in the recent past, and Klopp needs to find a way around it.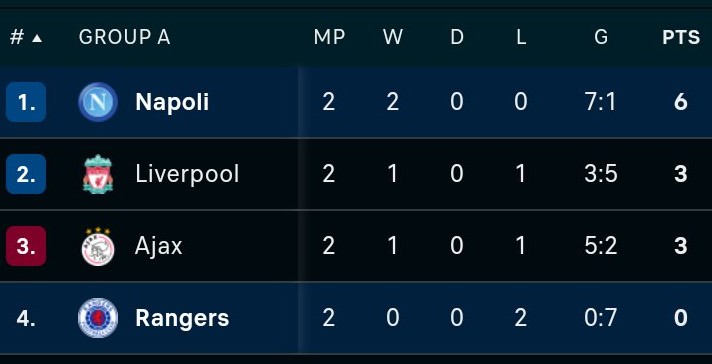 The last time Liverpool let up three goals in the first half of a Champions League encounter was in October 2014, when Real Madrid beat them 3-0 at Anfield. A squad that was previously thought to be unbeatable now seems to be ordinary, with defence in particular hurting them as they have allowed the opposing side to score the first goal in most of the games that they have played so far this season. It may be premature for the Reds to start worrying about their chances of advancing out of Group A with four games yet to play, but the warning signs are there, and they must not be ignored.