An almost perfect weekend for Liverpool- they won 4-0 against Southampton and rivals Man City lost 2-0 to Tottenham, saw the Reds open a 22 point gap over their nearest title rivals heading into the Premier League's winter break.
The first half wasn't easy- one could say Southampton had the better chances, but the Reds grew into the game after the interval. Alex Oxlade-Chamberlain, who had sealed the deal against West Ham in midweek, got the Reds up and running in the 47th minute.
Skipper Henderson doubled their advantage on the hour mark and Mo Salah netted twice in the last twenty minutes to put the icing on the cake.
Here are the player ratings from local newspaper the Echo.
Henderson excellent, but fine games for Alisson, Firmino and Salah as well.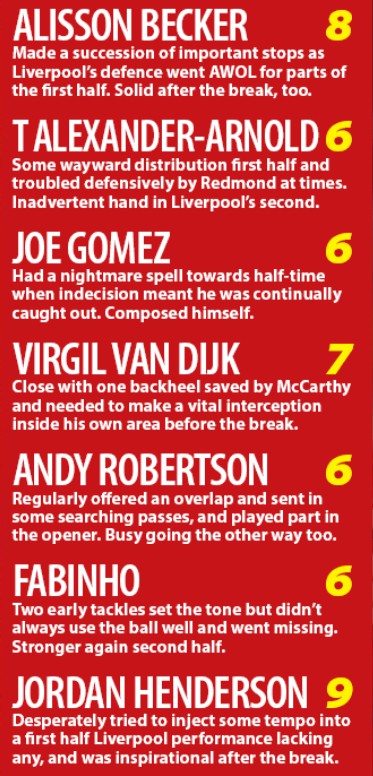 Continue reading →