Liverpool suffered a disappointing 3-2 defeat against leaders Arsenal over the weekend as they fell to 10th in the league table. There were question marks over two of the Gunners' three goals, but they edged the Reds to run out 3-2 winners at the Emirates. To make matters worse for the visitors, right back Trent Alexander Arnold, centre back Joel Matip and forward Luis Diaz were all injured during the fixture, and the trio face an extended period out on the sidelines, adding to Jurgen Klopp's woes.
The Reds chose to continue with the two-midfielder formation that was employed against Rangers in the Champions League, with Mo Salah on the right wing and Henderson and Thiago in the centre of the park, instead of the 4-3-3 with three medios that Klopp has traditionally used for most of his managerial stint at Anfield.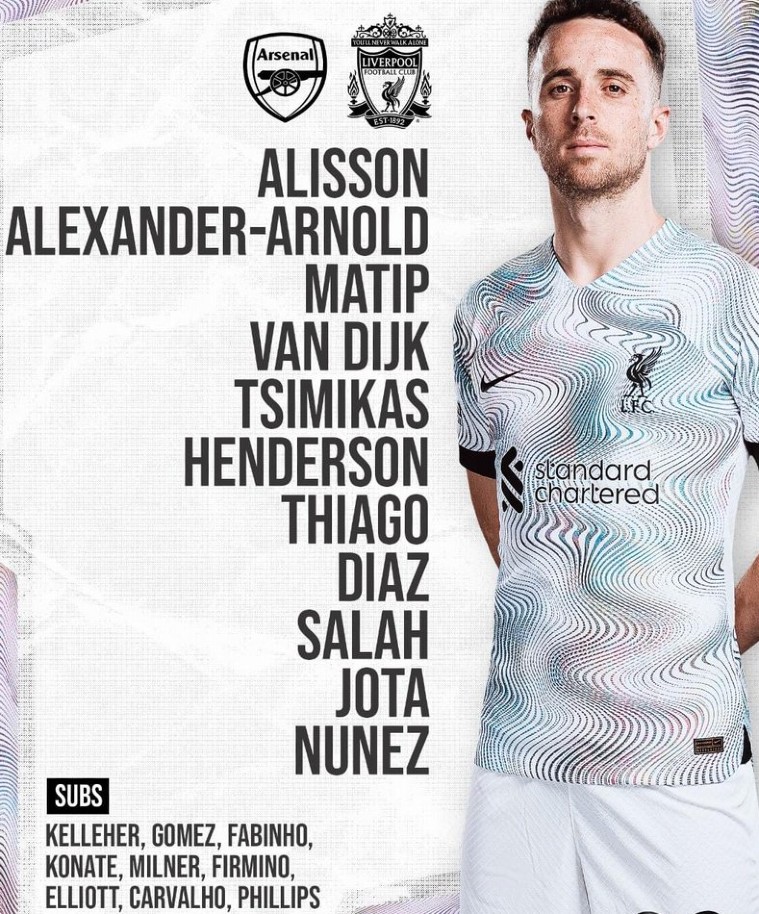 Liverpool have kept only two clean sheets in the league so far, and were torn apart on the counter for the home side's first two goals, with Gabriel Martinelli's pace causing them all sorts of problems. The Brazilian scored the first one (it came after just 57 seconds!), and then set up the second for Bukayo Saka on the stroke of half time.
There was a hint of offside in the buildup to the first goal, but VAR bizarrely chose not to interfere, with reports later suggesting that the on-field cameras weren't able to capture the wide angle frame required! Minutes later, Gabriel Magalhaes had handled the ball in his own area, but VAR chose to stick with referee Michael Oliver's on-field decision of no penalty (in stark contrast to the Lerma handball in the Newcastle game last month- very similar incident that went in favour of the attacking team)
Liverpool did manage to find an equaliser, with Magalhaes' poor defending allowing Diaz to set up Nunez for an equaliser. That was to prove the Colombian's last major contribution as he was replaced by Roberto Firmino just before the interval (reports suggest Diaz will miss the World Cup as well)
Firmino's cool finish after the interval again brought Liverpool back into the game, but another controversial referee decision, which saw a penalty awarded to Arsenal for what looked like minimal contact on Gabriel Jesus by Thiago, allowed the Gunners to take home all three points.
In many ways, Arsenal and Liverpool have been mirror opposites of their traditional selves this season, with the Gunners playing more like the Reds (title chasers) and the visitors like Arsenal (inconsistent, but always capable of getting a result!)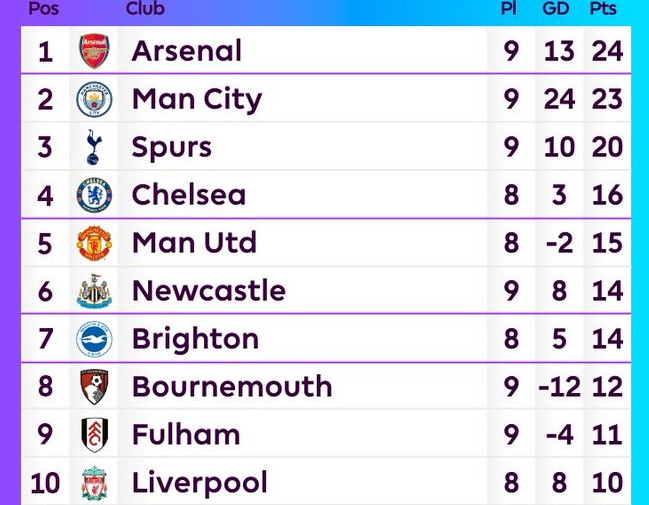 However this result leaves LFC a whopping fourteen points behind Arsenal, and that's not a deficit that's ever been made up previously by any league winning team. The injuries sustained to TAA, Matip and Diaz will also add to Klopp's worries ahead of next weekend's blockbuster home fixture against Man City.