The 2019/20 Premier League season ended only a few weeks ago, with the Reds claiming their first ever title in the modern Premier League era. The victory hasn't still quite sunk in, and for fellow Liverpool fans, you have the chance to celebrate the club's title win in style with a new competition offering £250 in merchandise!
WhichBookie have teamed up with leading fan site Anfield Index to offer the fans the opportunity to win £250 of credit to spend in the AI store, including their fantastic Champions range. All you need to do is answer a simple question.
It's the club's first top flight title since 1989-90 and what they are asking fans is who was in the dugout for Liverpool during that famous season?
Who was the Liverpool manager when the club won the league title in 1989-90?
a) Bob Paisley
b) Graeme Souness
c) Kenny Dalglish
d) Roy Evans
The answer, for those who might not know, and we'll make you google just a wee bit more, is Kelly Cates' father! He also presented Jordan Henderson with the PL trophy during the celebrations!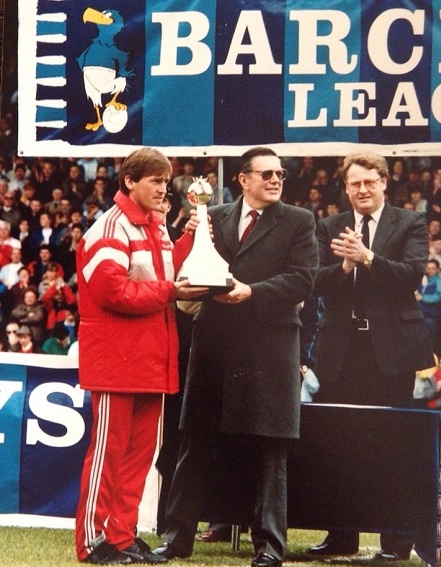 (Image credit Twitter/LFC)
To enter fans must visit the site and fill out the competition form.
The competition will run for 30 days with the winner contacted within a week of competition closure. We've already submitted our entry, and thought it would be nice for fellow fans to be aware of it as well.
Entrants must be 18-years-old and above, and as always, they have the right to amend, change or withdraw the competition at any stage.
WB are among the leading bookmaker comparison sites in the UK, with full reviews and free bets for all the top brands.
They also have a team of experts analysing offerings of all the most respected bookmakers as well as new brands entering the market. You'll also find a range of betting tips from top tipsters across the footy season, and we're interested in seeing what they predict for LFC in 2020/21.