Liverpool suffered a rare defeat this season as Atletico Madrid upset the Reds 1-0 in the first leg of their Champions League tie. Atleti have never lost a Champions League knockout game at home under Diego Simeone, and they maintained that proud record against Jurgen Klopp's side.
Here are the LFC player ratings for this game from the Echo. The XI is perhaps Liverpool's strongest on paper- yet bizarrely, this happened to be the first time that this group of players have taken the pitch together in the current 19/20 season.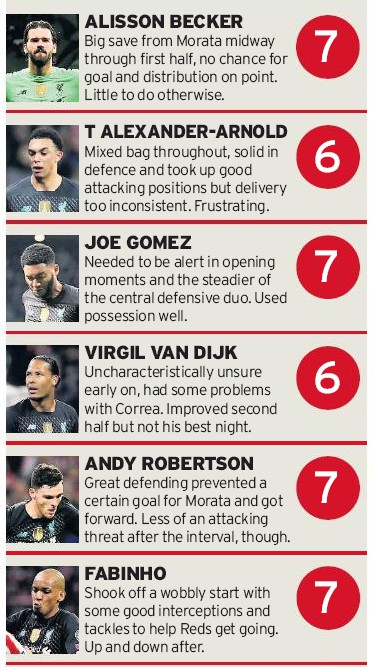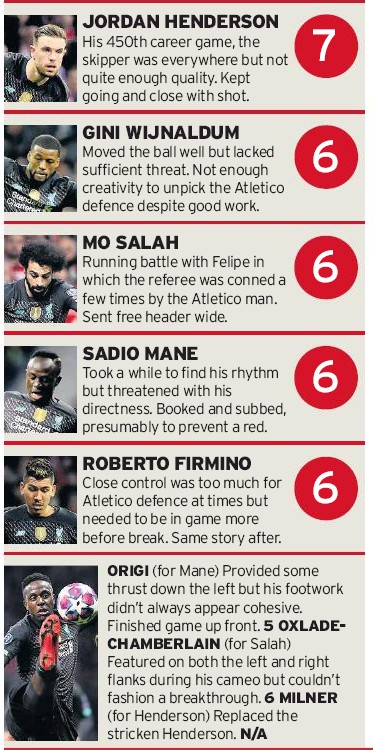 Some of the continental newspapers were ruthless in their player ratings– a French one gave Sadio Mane a 3, and his fellow forwards a 4/10. It was a disappointing night for the star trio, with Mane withdrawn at half time following Klopp's fears that the niggly Atletico side would manage to get referee Marciniak to issue another yellow to the Senegalese international.
This was a rare off day for the likes of Virgil van Dijk and Trent-Alexander Arnold as well. 1-0 means Liverpool can still progress at Anfield, but it will need a special effort against this well-drilled Atleti side.