Liverpool started off their campaign with a well-deserved 4-1 win over Norwich City at Anfield. The pre-game predictions didn't centre or whether or not the Reds would win, but on the margin of their victory and whether Norwich would score on their return to the Premier League.
The Reds wrapped up this game with four goals before half time. Norwich found the back of the net in the second half through Teemu Pukki- so impressive in the Championship last season, but the goal came against Liverpool reserve keeper Adrian, who played 50 odd minutes after Alisson walked off with an injury.
Here are some player ratings from the British & world football newspapers.
Mirror Player Ratings Liverpool 4-1 Norwich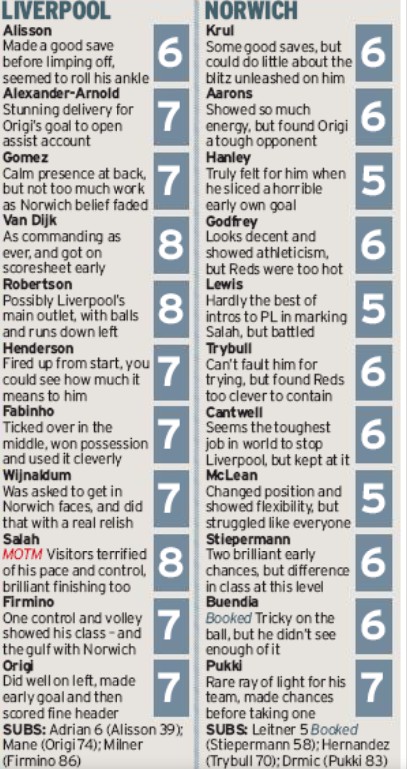 Gazzetta Dello Sport (Italy) player ratings for LFC 4-1 Norwich
Gazzetta also described Wijnaldum as disappointing, while lauding Divock Origi.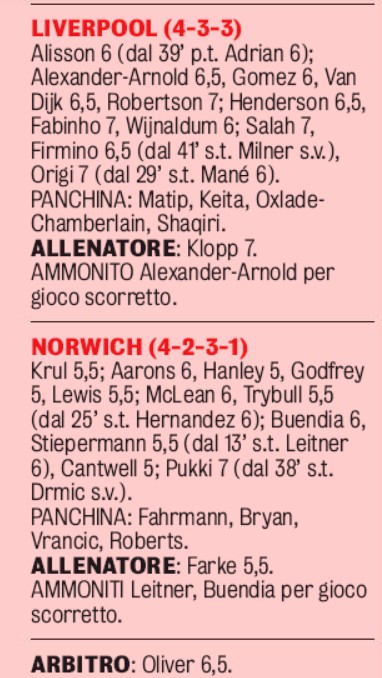 Telegraph player ratings- LFC 4-1 NCFC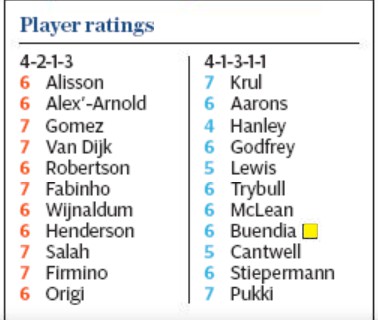 Liverpool 4 (Hanley own goal, Salah, Van Dijk, Origi) beat Norwich 1 (Pukki)