Liverpool manager Jurgen Klopp will be quietly pleased with the progress his side has made in the Premier League this season. If the Reds continue to pick up positive results over the next couple of months, they will return to the Champions League – which would have been the target at the start of the campaign.
Qualifying for Europe's premier competition will be something that is very important to Klopp's summer plans as it is crucial that Liverpool are in the tournament if they are to attract some of the finest players in the world.
Liverpool's fate is very much in their own hands- current league table

Here is a look at five players who are likely to be on Klopp's summer wish list.
Joe Hart – Manchester City
Loris Karius was signed by Liverpool last summer with the view that the 23-year-old would be their long-term 'keeper of the future. Given how the German has performed in the early stages of his career at Anfield, that plan is now likely to be out of the window. Simon Mignolet has returned between the sticks and had a good game against Manchester City recently, where Liverpool were tipped by Oddschecker to get a positive result and did so in a 1-1 draw. He is likely to get the number one role until the end of the campaign.
Joe Hart is likely to be back on the market this summer as he will be looking for a permanent move away from Manchester City, rather than extending his loan spell at Torino in Italy. Given Hart's experience in this league and the fact a player of his quality is rarely freely available, Klopp must be tempted to make a move for England's number one shot stopper.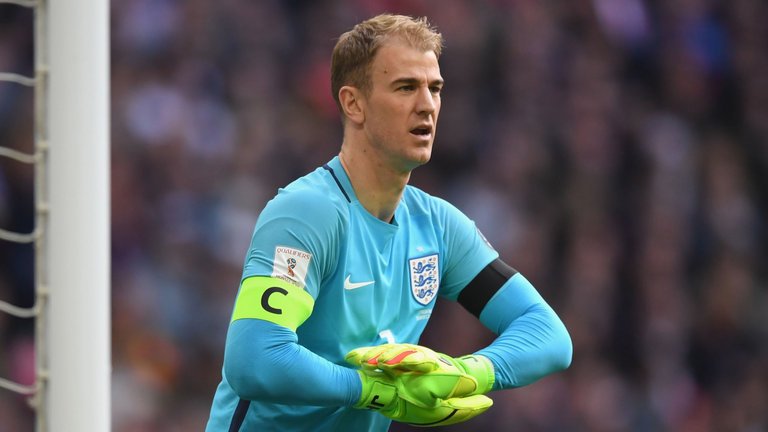 Hart was unfortunate that City manager Pep Guardiola made it very clear from early into his reign that he was not a fan of the Englishman. He was never given any time to prove himself, therefore he had to leave to Italy in order to play regular football.
The transfer of Hart would probably mean that either Karius or Mignolet will leave in the summer; however, that won't worry Liverpool fans too much as they will be confident they have a world class 'keeper in their goal.
Virgil Van Dijk – Southampton
A centre-back must surely be high on the priority list for Klopp when the summer transfer window opens. Southampton's Virgil van Dijk has been consistently one of the best defenders in the Premier League following his move from Celtic in September 2015.
The Dutchman is unlikely to feature for the Saints again as he has picked up an ankle injury that could see him out for the rest of the 2016/17 campaign. The 25-year-old is then set to be part of a bidding war this summer as Liverpool are not the only club linked with the player; Chelsea and Manchester United are both thought to be keen to secure his signature.
If Liverpool gain Champions League football over United, that could help them persuade van Dijk to join Anfield, although the allure of signing for the likely Premier League champions in west London is something which could work against them. Either way, Liverpool will almost certainly bid for the player and then it is down to the Southampton man to decide where he wants his future to be.
Ivan Perisic – Inter Milan
Liverpool defender Dejan Lovren could play a big role in determining where talented midfielder Ivan Perisic goes this summer. His fellow Croatian compatriot has been excellent for Inter since moving there from Wolfsburg in 2015 and has attracted the eyes of a number of leading European clubs.
Perisic is predominantly a winger; however, he can play in the centre of midfield or behind the striker if needed and would, therefore, would give Klopp a number of different options next season. The German manager worked with the player for three years during his spell in charge of Dortmund where they won the German league together in 2012.
The Premier League is likely to suit Perisic's style of play and he is now at that stage of his career where he may look to make the step to one of the big clubs in England. Inter have struggled to be competitive with Juventus in Italy in recent seasons as the Turin club have just dominated the league campaign. If he joins the likes of Philippe Coutinho, Roberto Firminho and Sadio Mane, Liverpool would have one of the most frightening attacks in the whole of Europe.
James Rodriguez – Real Madrid
Real Madrid signed James Rodriguez following the 2014 World Cup, where the forward shone for Colombia at the tournament in Brazil. In the early stages of his move from Monaco to the Spanish giants, he transferred that form across to La Liga where he played a key role for the club. This season, though, he seems to have fallen into the shadows of Cristiano Ronaldo and Gareth Bale and has not been a regular starter for the league leaders. A move away from Madrid this summer may be the best thing for his career right now.
Rodriguez is exactly the type of player Liverpool are missing, so they are unlikely to be put off by an asking fee that could be as high as £60 million for the 25-year-old. The Colombian's best days may well be ahead of him, therefore it would be an investment on a player who could help achieve success domestically and in the Champions League.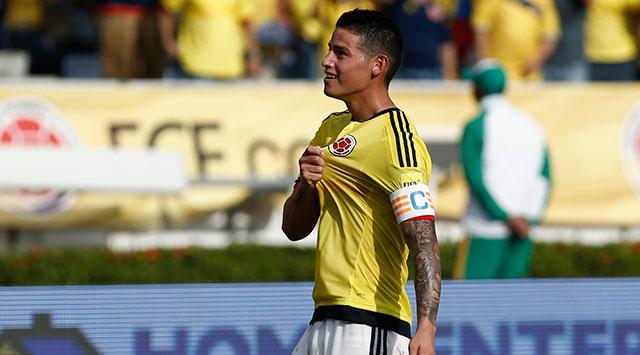 The Colombia international is still a key player for his international team. He scored against Bolivia and Ecuador recently in World Cup qualifiers, while he also helped them to third place at Copa America last year.
Moussa Dembele – Celtic
Celtic's Moussa Dembele has already scored over 30 goals in all competitions this season for Celtic. The 20-year-old caught the attention of Chelsea manager Antonio Conte back in January where the Italian was considering making a £40 million move for the Frenchman. The striker ended up staying with his Glasgow club where he is set to win the title this season in Scotland.
It is difficult to see how Celtic can retain the services of the talented forward this summer. Liverpool must act quickly for the player if they want him, though, as there is likely to be a flurry of interest around the player who left Fulham to go north of the border last summer.
The one thing which may concern Klopp is Dembele's lack of experience in the top flight of a major league. Given he is only 20 though, it is probably a risk he is willing to take. If he can continue anywhere near the rate he is contributing now in the Premier League, he will have been a great signing.
Daniel Sturridge may well leave Liverpool this summer so Klopp will need to bring in at least one striker to his squad. As long as the club can reach an agreement with Celtic, Dembele's future could well be with Liverpool.
Liverpool have eight games left in the Premier League season where they will be looking to secure a top four spot. They're one point ahead of City (who have a game in hand) but six ahead of United (who have two in hand) and have a better goal difference than the Red Devils. City and United have to play again and Pep Guardiola's side still have to also face Chelsea, and this could very well play into Liverpool's hands- none of their remaining eight games are against top six opposition.