How does Brendan use his striking options?
Liverpool reinforced their striking ranks over the summer with signings of Christian Benteke, Danny Ings and Roberto Firmino, while Divock Origi has returned from his loan stint at French Ligue 1 outfit Lille. Brendan Rodgers is entering his fourth season at Anfield and will be desperate to battle with the usual trophy favourites (Chelsea, Man City and to a lesser degree Arsenal & Man Utd) and add much needed silverware to the trophy cabinet at Anfield. BR will have been delighted with these new additions but it throws up another dilemma – how will the manager accommodate his new look forward line?
The obvious choice
Let's start with Christian Benteke. The 24 year-old Belgian striker arrives on Merseyside with a hefty price tag, but that's not all he brings to the table. As well as boasting strength, power and the ability to bring teammates into play, Benteke is a genuine one in two striker – and that was with an Aston Villa side that was fighting relegation for the most part.
Liverpool, we know, like to play a variation of a 4-2-3-1, 4-3-3 or 4-5-1 formation. Theoretically, this is perfect for a big powerful striker like Benteke to lead the line. The obvious choice to play in behind Benteke would be Philippe Coutinho in the attacking midfielder role – this allows the Brazilian to float in between the lines and provide the supply line for Benteke and the wide men.
With this in mind, the two wide attacking positions are up for grabs. Roberto Firmino and Daniel Sturridge should be the first choices to fill these slots. Both possess raw pace that will frighten defenders and allow them the space to whip in crosses for the Belgian target man to mop up.
Critics have pointed out that Benteke has appeared to rely a lot on crosses to score his goals in recent times, and Liverpool, under Rodgers, haven't exactly been a side that cross much. The Reds are more of a team that employ short passes and quick movements, leading to doubts that Benteke will be a square peg in a round hole.
However Liverpool do have the likes of Clyne and Moreno to provide crosses (the latter in particular has an ability to get into good crossing positions, but his final ball hasn't been the greatest). With Benteke, Liverpool have a different type of threat in the box, and if they adjust their play to become a little more physical, they could get the best out of him. And Benteke is a more rounded striker than normally thought- his stats at a longer period (say the last three years) have plenty of examples to show that he is not a one trick pony.
A front three of Firmino, Benteke and Sturridge would fit the team so well – all three are intelligent and flexible players that, once they play at least a dozen games together, should be on the same wavelength and hopefully get close to the Sterling, Suarez, Sturridge triumvirate of two seasons ago. Sturridge is the only of the triumvirate left, with Suarez and Sterling having departed for Barcelona and Man City respectively.
A few eyebrows were raised in the Bundesliga when Liverpool paid £29m for Firmino but the Brazilian front man is a prolific creator of goals with 10 assists in the German top flight last year as well as seven goals – which was a better return than Sterling, Coutinho or Lallana in the same period.
Benteke, as well as offering an outlet, can run the channels and this creates the space for Daniel Sturridge to take up his more favoured central role rather than spending too much time with chalk on his boots.
On the fringes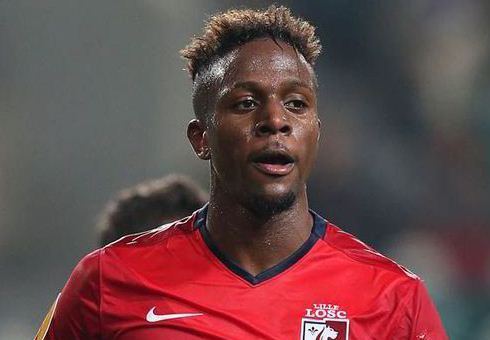 Meanwhile, the young talent of Danny Ings, Divock Origi and Jordan Ibe offer a different dimension from the bench. You'd expect Danny Ings to play a more active role in the Premier League campaign as he already has a season under his belt with Burnley. Ings scored 11 goals for the relegated Lancashire club and is capable of playing as a lone striker.
Nevertheless, it's hard to envisage Ings starting many league games if Rodgers can call upon a fully fit squad. Meanwhile, Divock Origi is a curious case and a bit of an unknown quality. The 20 year-old striker endured a torrid couple of seasons with Lille (he was named in the worst Ligue 1 team of 2014/15) but has impressed with the Belgian national side where he has already collected 15 caps and three goals.
Origi has a similar playing style to Raheem Sterling and Jordan Ibe. He relies on this pace and power to beat defenders but his decision-making needs to make rapid improvements. Given his style and experience, the Europa League looks the ideal platform for Belgian youngster to make his mark at the club.
The only negative, however, seems to be the lack of defensive discipline of the wide players which can be a problem when playing tough away matches at Old Trafford, The Emirates and Stamford Bridge. Will Sturridge and Firmino protect the full backs enough? If not, a more robust midfield will be needed and this potentially leaves Benteke feeding off scraps.
All in all, the summer signings have given Liverpool a real threat going forward and in Christian Benteke Liverpool now have a real physical presence up top that will create the space for the more creative players in the side.
Now it's just a case of finding the right combination and giving them time to fire Liverpool back into contention for the Champions League places.